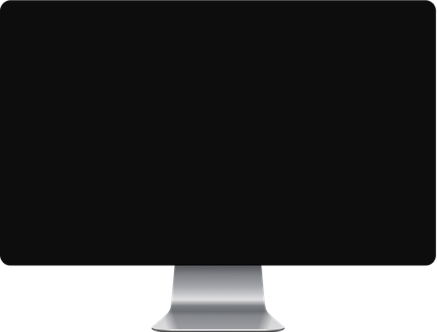 Reconditioned Mac and PC Sales in Bristol
At the Aapex IT we now stock and sell reconditioned Mac and PC, all with a 6 month warranty.
For the latest stock and prices, please check our stock below, give us a call or have a look at our Facebook page.
We also buy Mac and PCs. Give as a call and we can make you an offer.
At Aapex IT we maintain a philosophy of providing a high quality service, which is both flexible and reliable, based on meeting the needs of each individual client.
If you require a fully professional yet totally cost effective equipment maintenance service, Which is designed around your particular needs and requirements, we would be pleased to discuss this with you.
Lenovo Yoga 300-11
11" Touch LCD Screen (Flip)
1.6Ghz Pentium N3700 CPU
4gb Memory
500gb Solid State Storage
Windows 10 Home - Microsoft Office 2013
6 Months warranty
£249
Our Current Stock Of Reconditioned Macs and PCs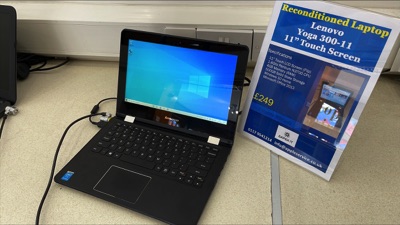 iMac 27" Retina 5K 2017
3.6ghz 4 Core i7 CPU
16gb Memory
1tb Fusion Drive Storage
macOS Monterey
Office 2016
6 Months Warranty
£1049
HP 250 G6 Laptop - 15.1" LCD Screen
AMD A6 2.00ghz APU
8gb Memory
250gb Solid State Storage
Windows 10 Home
Microsoft Office 2013
6 Months Warranty
£299
iMac 27" Retina 5K Late 2015
3.2ghz 4 Core i5 CPU
16gb Memory
1tb Hard Drive Storage
macOS Monterey
Office 2016
6 Months Warranty
£1049
iMac 27" Retina 5K Late 2015
3.2ghz 4 Core i5 CPU
16gb Memory
1tb Hard Drive Storage
macOS Monterey
Office 2016
6 Months Warranty
£1049
MacBook Air 11" 2015
1.6ghz i5 CPU
8gb Memory
128gb Solid State Storage
macOS Monterey
Office 2016
6 Months Warranty
£449
iMac 27" Retina 5K Late 2014
3.5ghz 4 Core i5 CPU
8gb Memory
1tb Fusion Drive Storage
macOS Big Sur
Office 2016
6 Months Warranty
£849
MacBook Pro 15" 2018
2.2ghz 6 Core i7 CPU
16gb Memory
250gb Solid State Storage
macOS Monterey
Office 2016
6 Months Warranty
£1049
MacBook Pro 15" Retina Mid 2014
2.5ghz 4 Core i7 CPU
16gb Memory
500gb Solid State Storage
macOS Big Sur
Office 2016
6 Months Warranty
£649